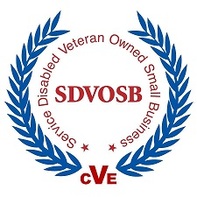 About Us
Fire Safety Systems is proud to be a Service Disabled Veteran Owned Small Business. We have been a premier Fire Alarm and Systems provider in Western New York for over 30 years. We have established and grown our business by following a simple but time proven credo:
We are dedicated to those who use our products and services. In meeting their needs, we must produce quality services. Our objective is to serve our customers as they want to be served, providing quality services at reasonable prices. We must anticipate the technological advances in the market, continuously improving and developing our product and service line. Quality control must be an integral part of our process creating long-term relationships with our client base
Our clients form a broad spectrum of the community, including medical, educational, municipal, government and professional buildings. We look forward to exceeding your expectations on your next project, and welcome your inquiries.
Fire Alarm Systems
Access Control and Biometrics
CCTV - IP Cameras - DVRs -NVRs - Networking - Wireless Mesh - 24 Hour Central Monitoring Service
Security Systems - Environmental Monitoring - Emergency Call Systems